Mapping Windows 7, 8, or 10 to a WebDAV server
The following instructions are for connecting a Windows 7, 8, or 10 computer to your FuguHub server and for assigning a drive letter on your PC to your FuguHub server.
How to fix Slow WebDAV Performance in Windows 7 and 8:

In Internet Explorer, open the Tools menu, then click Internet Options.
Select the Connections tab.
Click the LAN Settings button.
Uncheck the "Automatically detect settings" box.
We are using a non secure URL in the following example e.g. a URL that starts with http://. You can use a secure URL with the integrated Windows WebDAV client, but this requires that you have purchased a valid SSL certificate for your server. The Windows WebDAV client will not let you connect using a secure URL if you do not have a valid certificate. If you are required to use a secure URL, do one of the following: Use the NetDrive or WebDrive WebDAV client or use our SSL certificate wizard and install a valid SSL certificate for your domain name.
Use a browser and navigate to your FuguHub server. We use realtimelogic.info in this example. You cannot use this server; you must navigate to your own server or the server you have been assigned to.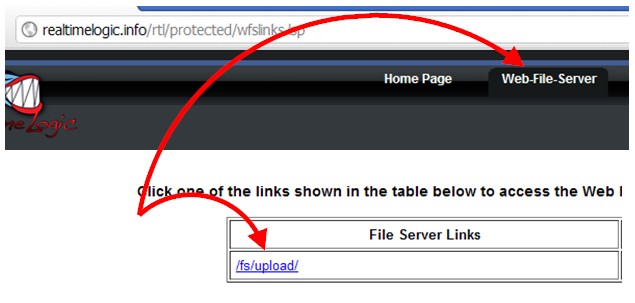 Navigate to the internal FuguHub user interface, e.g., https://your-domain-name/rtl/
Click the "Web-File-Server" link at the top and login.
On the "Web-File-Server" page, click one of the links presented, i.e., one of the directories you have access to. We have access to one directory in the example image shown above.
---
Open the Windows "Map Network Drive" dialog as follows:

Click the Windows Start button
Right-click Computer
Click Map Network Drive...
---
Copy the browser URL from the FuguHub Web File Server
Paste the URL copied from your browser into the Windows "Map Network Drive" dialog
Optionally click "Reconnect at logon" if you want the drive to automatically reconnect when your restart your computer
Click the Finish button
---
A Windows Security Dialog will appear after some time.

Enter your FuguHub username and password
Click OK